ROMOSS SIMPLE 20 20000MAH INPUT: TYPE C|LIGHTNING|MICRO USB|OUTPUT: 2 X USB POWER BANK – WHITE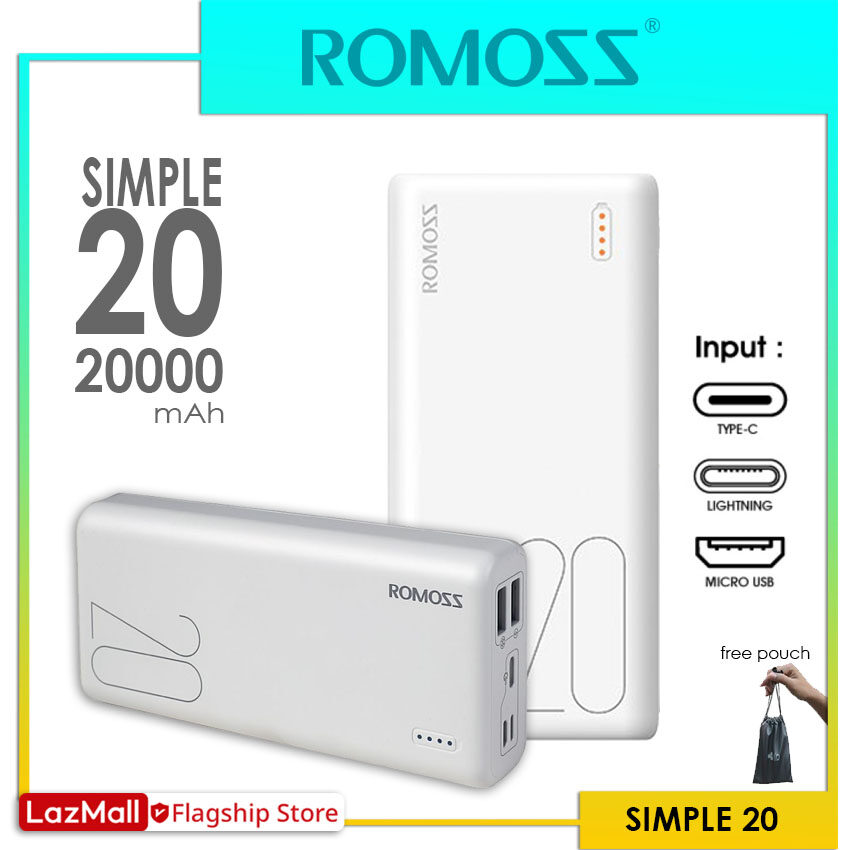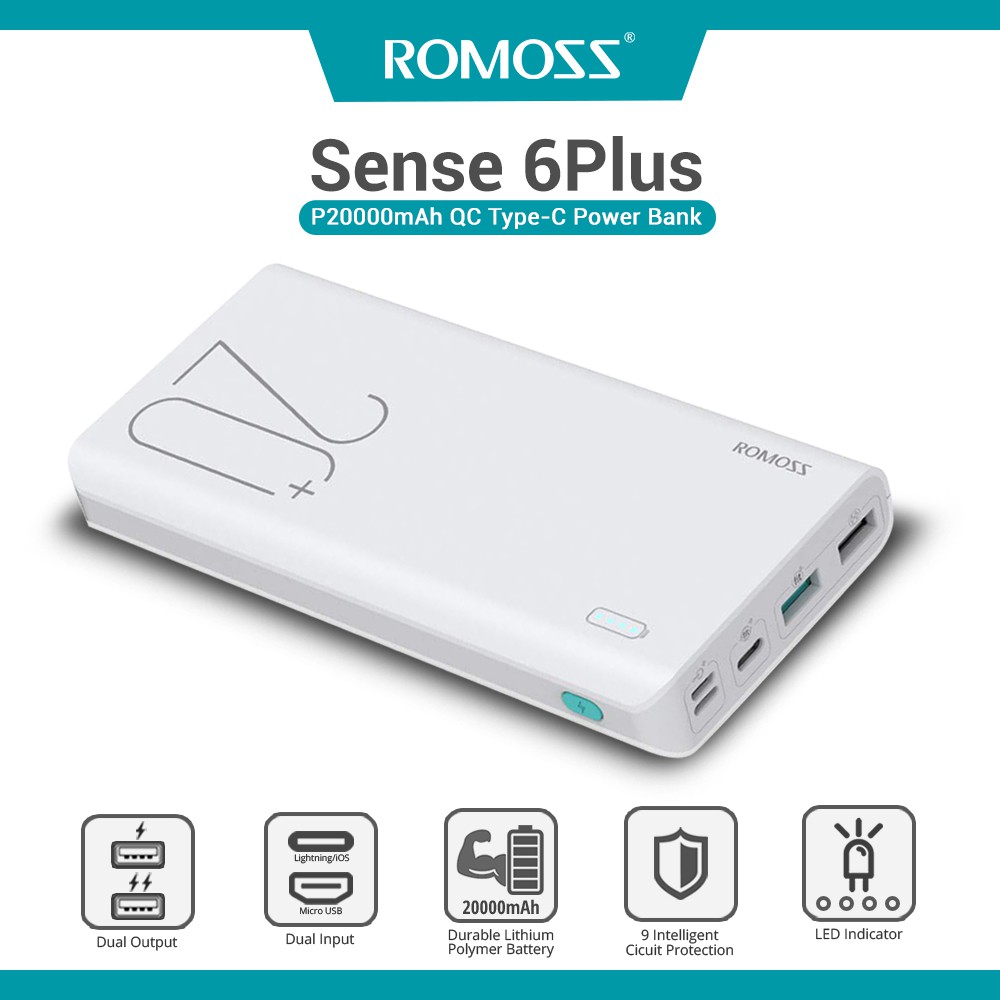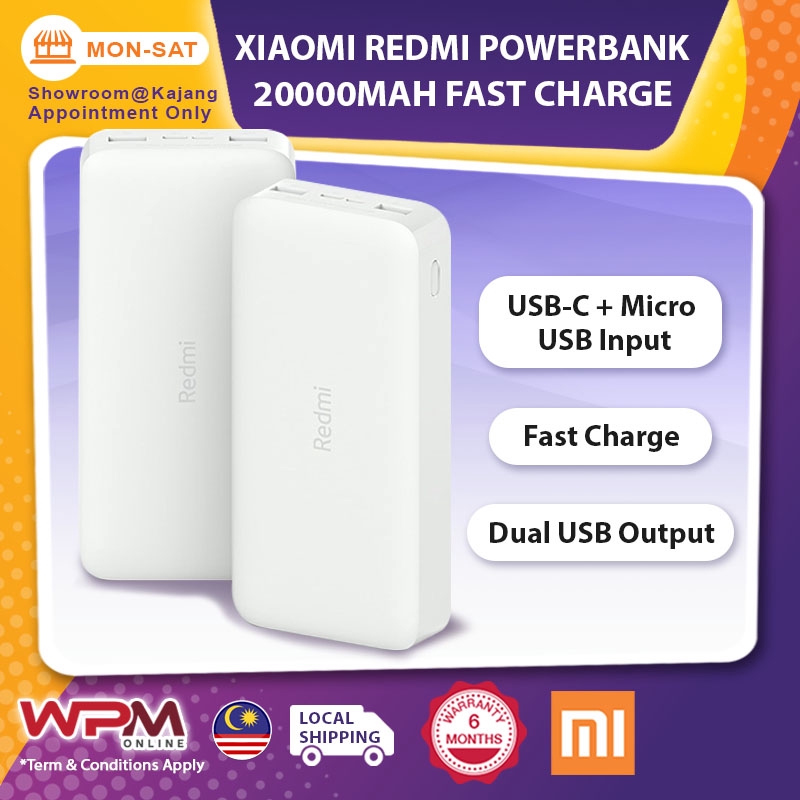 Description

Charge your phone and tablet with the compact Romoss Simple20 20000mAh Power Bank. This power bank offers a wide range of compatibility with its three input ports, a Micro USB port, a Apple Lightning port and a Type-C port. It only gets better from there, with its dual USB outputs that allow for 1A or 2.1A power output, ensuring a fast charge for your devices.
FEATURES:
20000mAh Capacity power bank
Handheld design
5V 2.1A charging
Simultaneous dual device charging
Input ports – Lightning, Micro USB, Type-C
Output ports – Dual USB, Type-C
LED Charge indicators
SPECIFICATIONS:
Battery Type: Lithium Polymer
Battery Capacity: 20000mAh/(74Wh)
Input: 5V 2.1A (Lightning/Micro USB/Type-C)
Output: 5V 2.1A | 5V 1A | 2.1A
WHAT'S IN THE BOX:
Romoss Simple 20 20000mAh Power Bank x1
User Guide x1
*No other products depicted in media is included with this product.
NEW PRICE

=

BUY 1 FOR N12,000



BUY 2 FOR N 23,000
[FREE DELIVERY NATIONWIDE]
–PLEASE SERIOUS CUSTOMERS ONLY
-KINDLY CONFIRM YOUR AVAILABILITY TO RECEIVE THE ITEM BEFORE YOU MAKE ORDER
HOW TO PLACE YOUR ORDER:
KINDLY FILL THE FORM BELOW (ONLY IF INTERESTED) AND ONE OF OUR AGENTS WILL GIVE YOU A CALL SOON
MAKE YOUR ORDER NOW AS PRICE GOES BACK TO N25,000
Order Now!
WARNING
Please We Are Begging DO NOT Place An order For This blender if You don't Have The Above money to buy and ready to receive this heavy duty blender Within The Next 1-3 working Days To Avoid Wasting our Time, Money And Resources!!
We spend alot of Money And Time shipping this items To Different Locations All Round Nigeria and some unserious customers Will Place An Order And Refuse To Collect Once It Arrives their locations Costing Us Millions in Losses per month.

So We are pleading with you now, Please Don't Place an order if you would be travelling soon, or you don't have the cash ready to recieve right now.
PLEASE DO NOT ORDER IF YOU ARE NOT READY TO BUY!!!
For Enquiry
call or whatsapp 08036923423